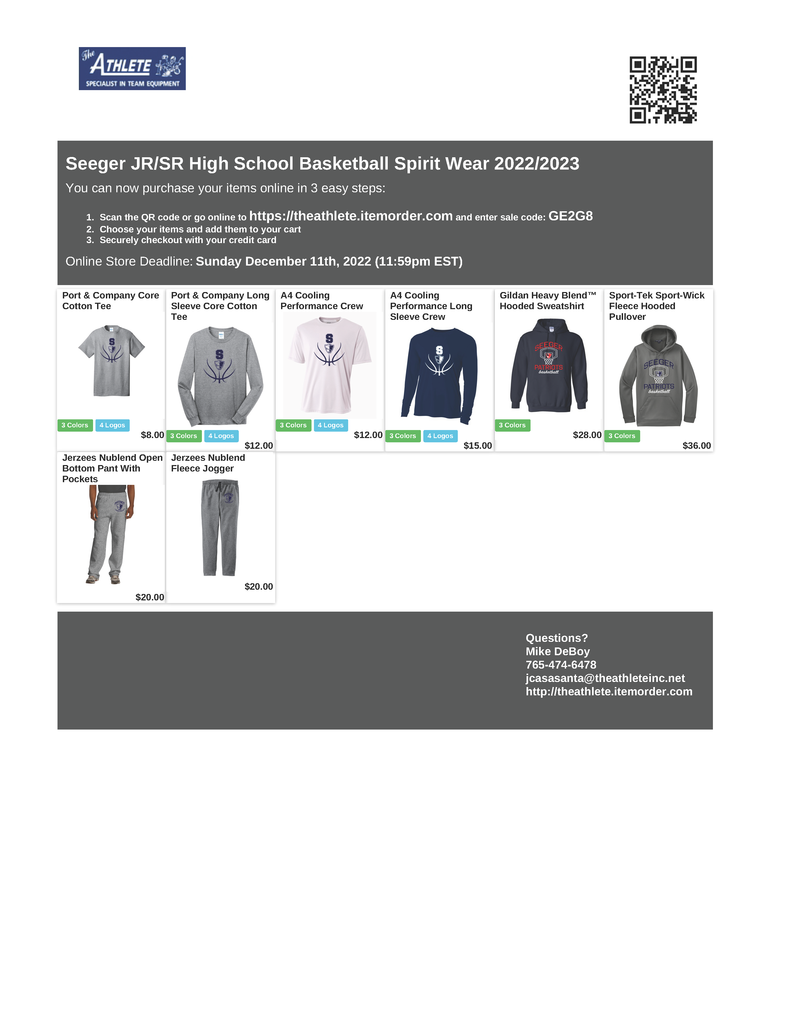 Fall 2022 Final Exam Schedule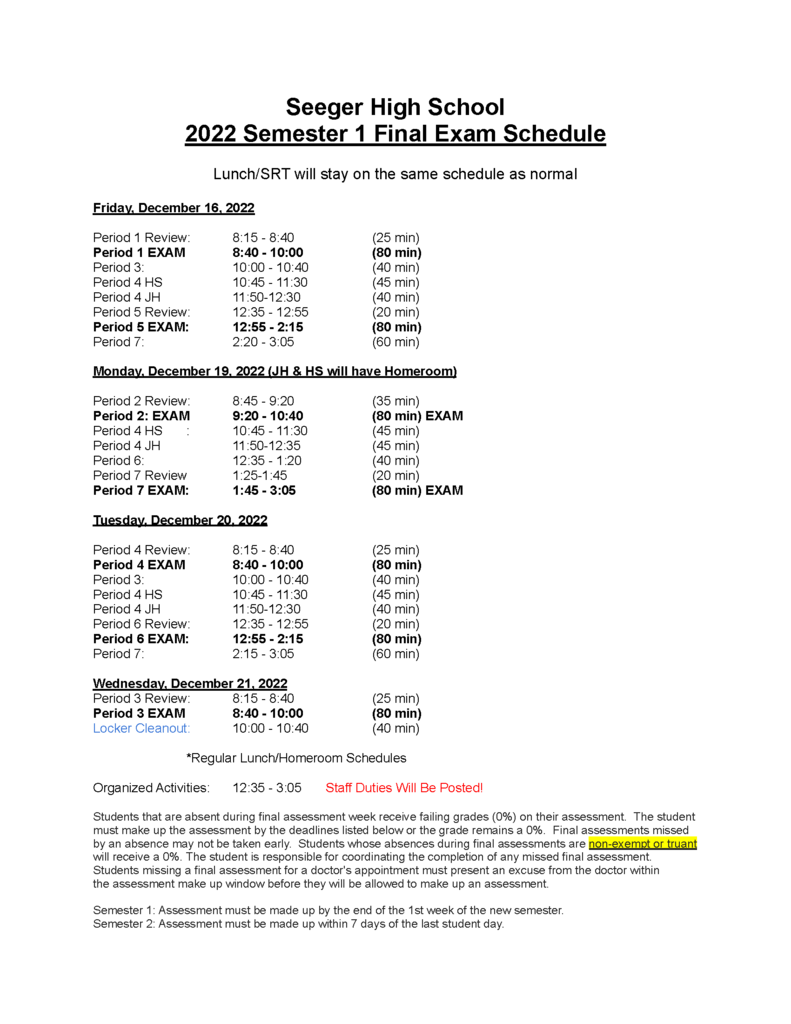 🎄🔴 The Seeger Choir Department is in need of 50 red graduation robes to borrow for their Christmas Show. If you have any extra red robes, please consider letting the choirs use them. You can bring your robe to the front office of Seeger and Mr. Mori will come and get it. If you bring one in, please be sure to put your name on it somewhere so you can get it back when the show is over. The choir needs all robes brought in no later than Friday, December 8th. The choirs thank you in advance for your help!🔴🎄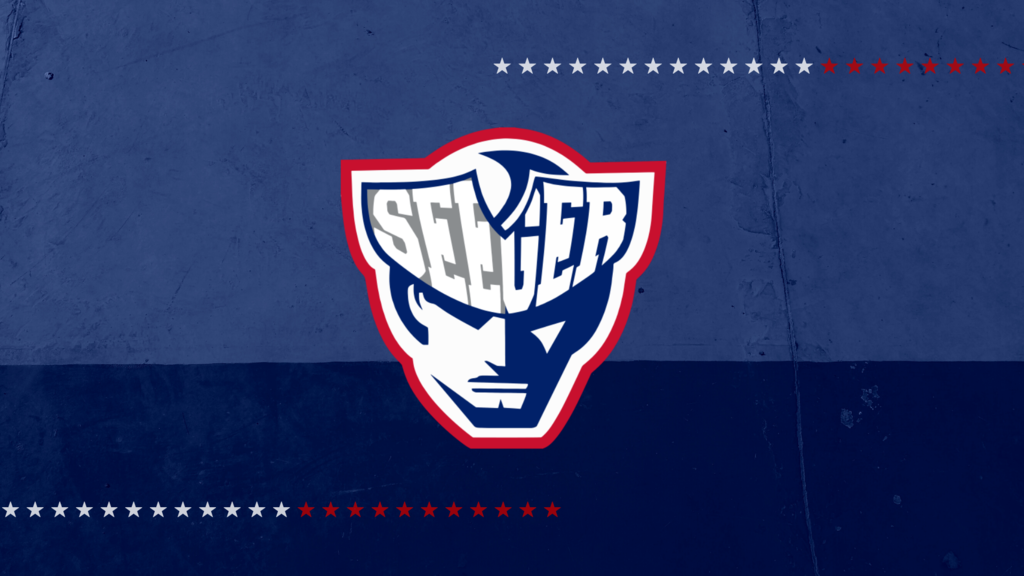 Come out and see the wonderful art work that the 7th grade art students have been working on all semester!🎨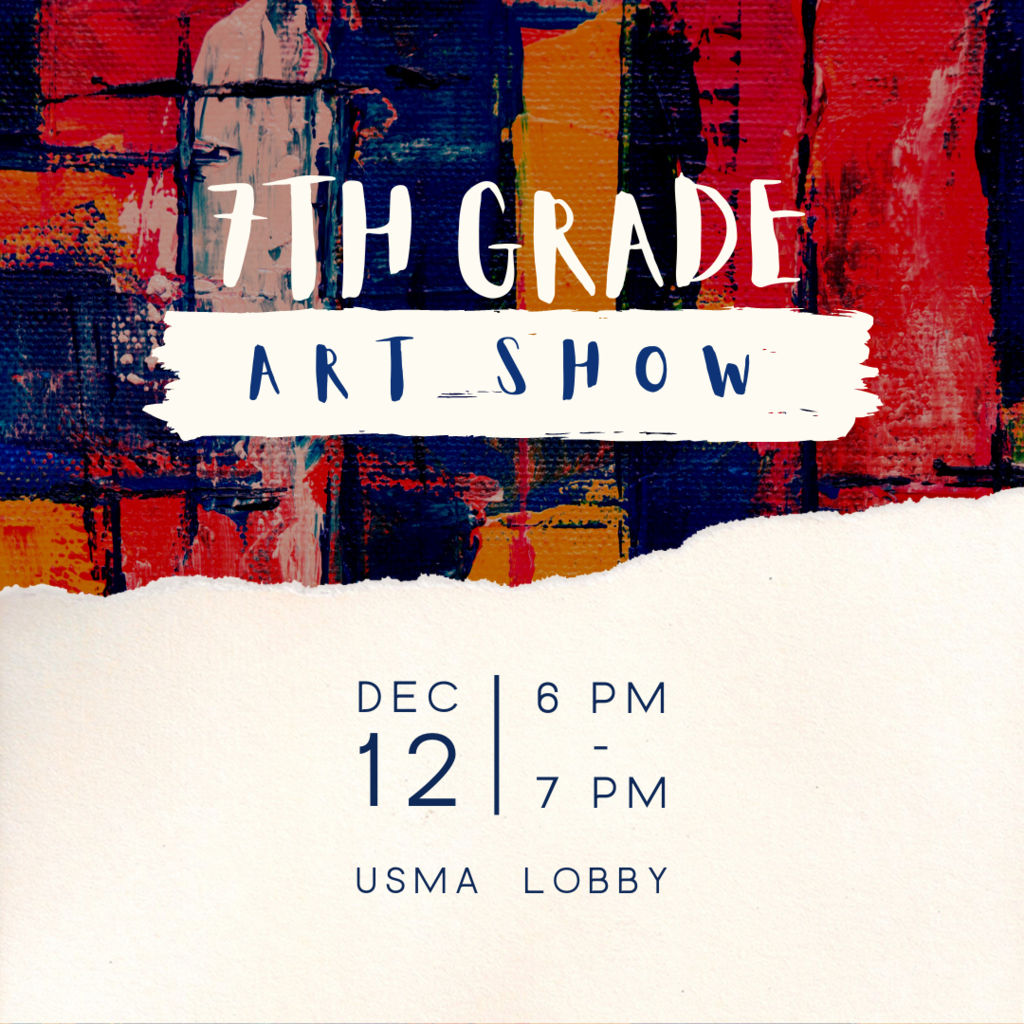 Seeger Choir Christmas Show: 12/14 at 7:00 PM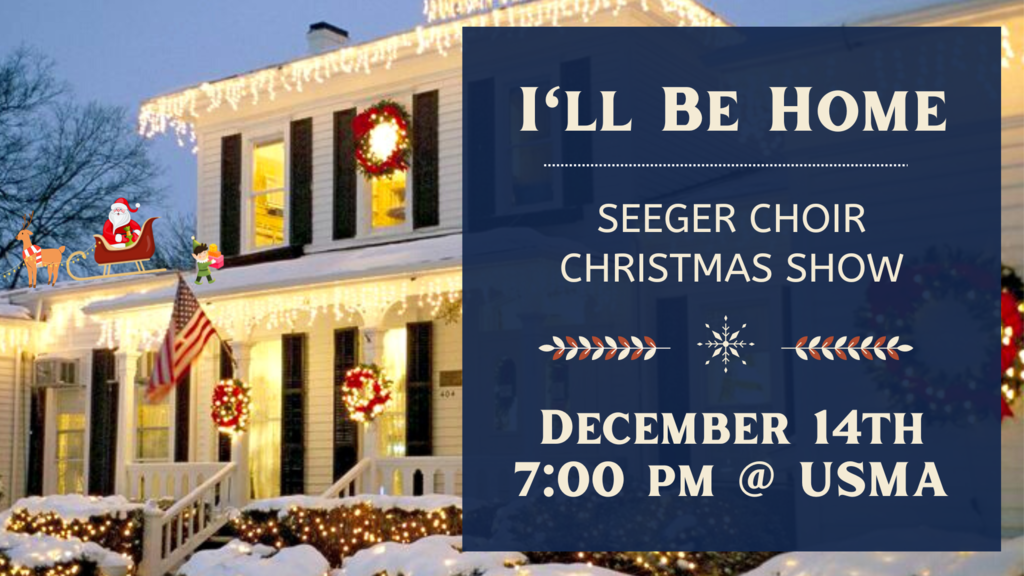 Band Christmas Concert: 12/07 at 7:00 PM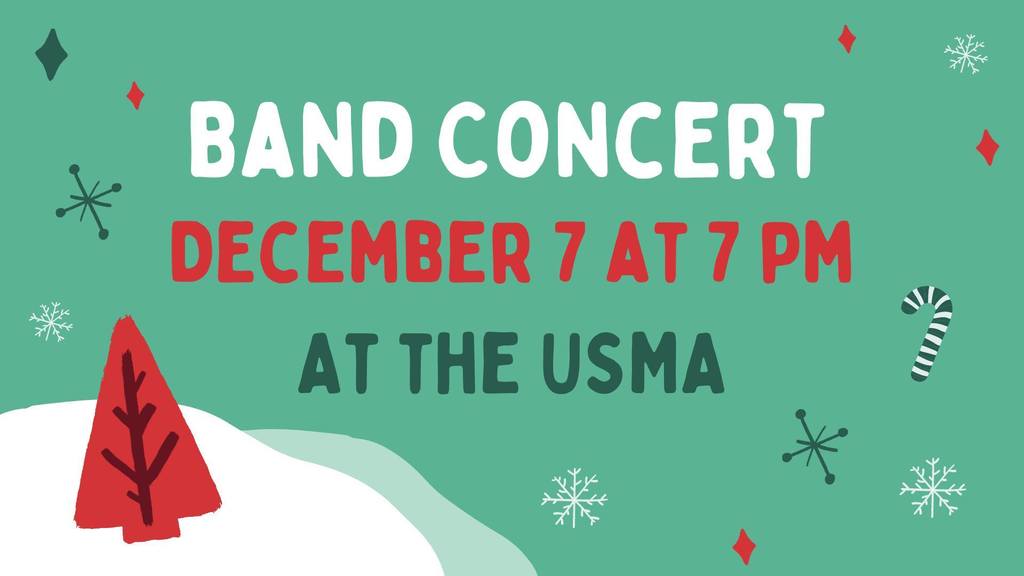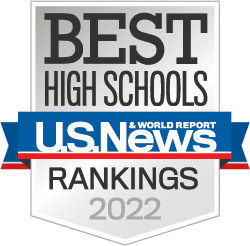 Text "Seeger" to 55433 to receive updates about upcoming events at the USMA!🎭

Seeger Memorial High School Earns Early College Endorsement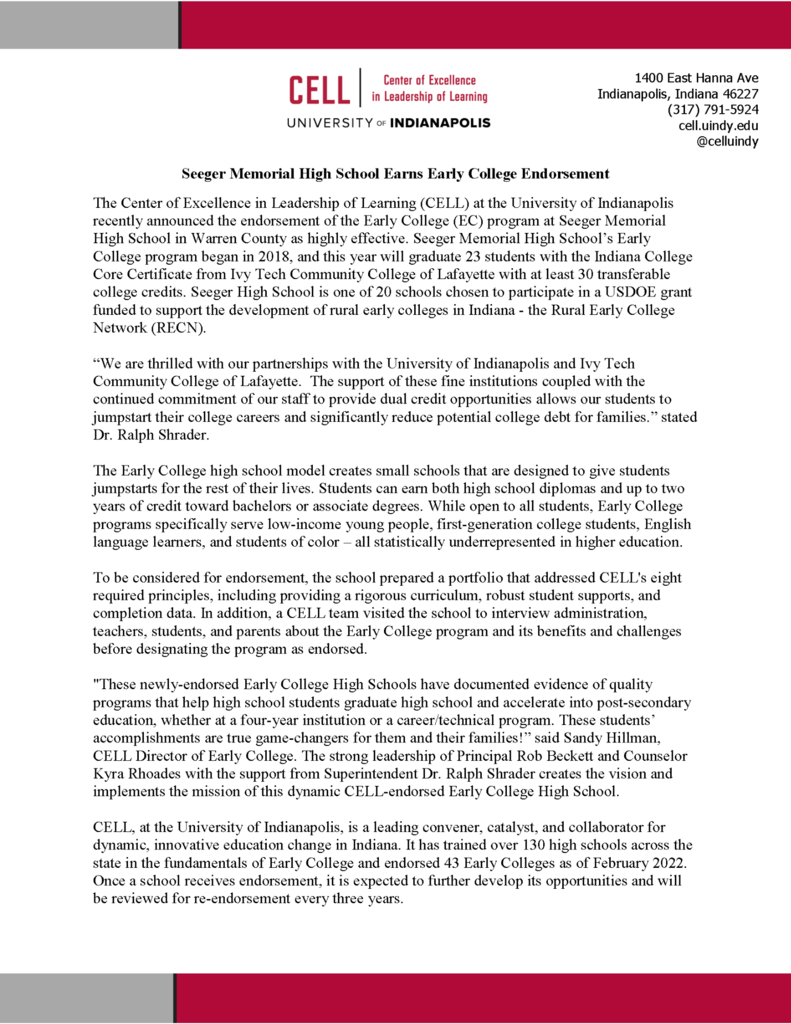 Find us in the App store by searching MSD of Warren County. We hope to utilize the app for convenience as well as communication in the future.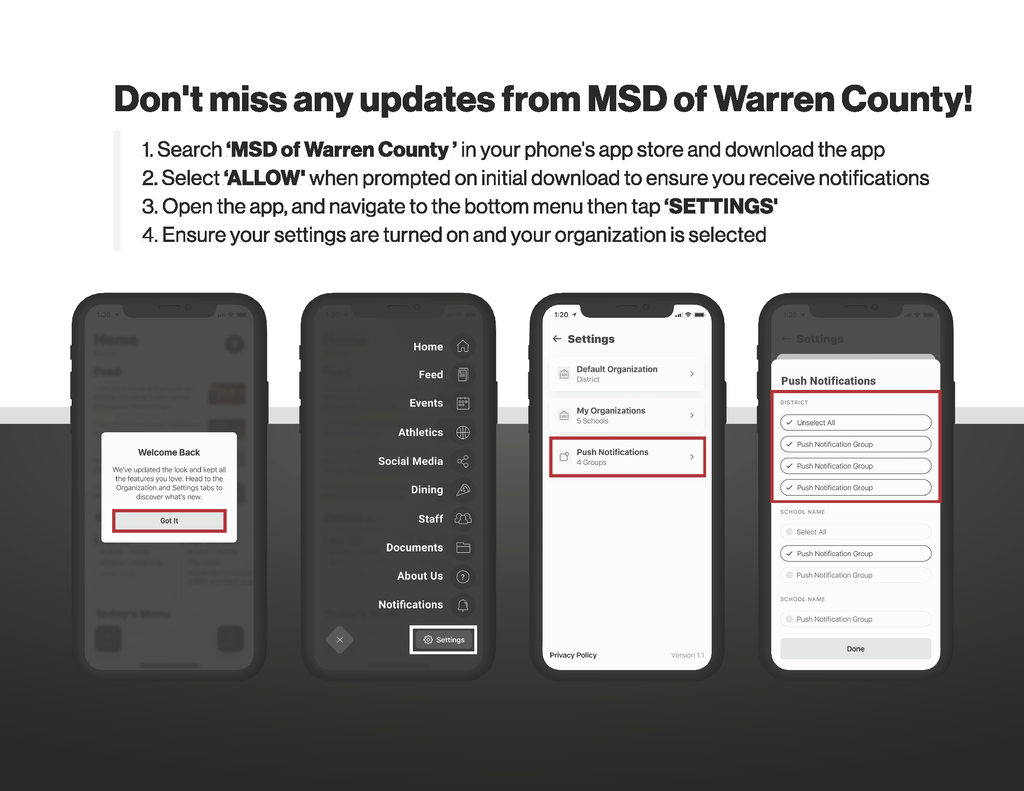 SGA 1st Annual Christmas Luncheon

Every year at the December meeting, the FFA chapter makes tie blankets. This year, the officer team decided to donate them to the VA hospital in Danville.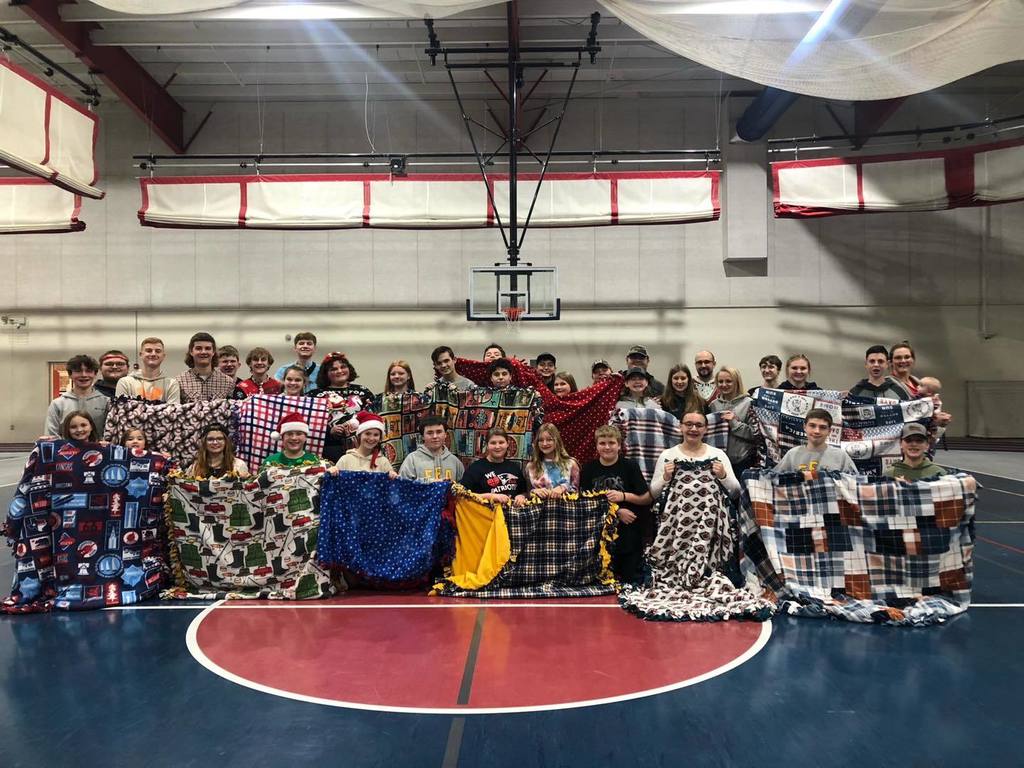 Students who participated in the internship program were set up in the event center to display what they have learned throughout their experiences. Underclassman will visit to hear what they have enjoyed throughout their time at each internship, and learn what opportunities are up & coming for them.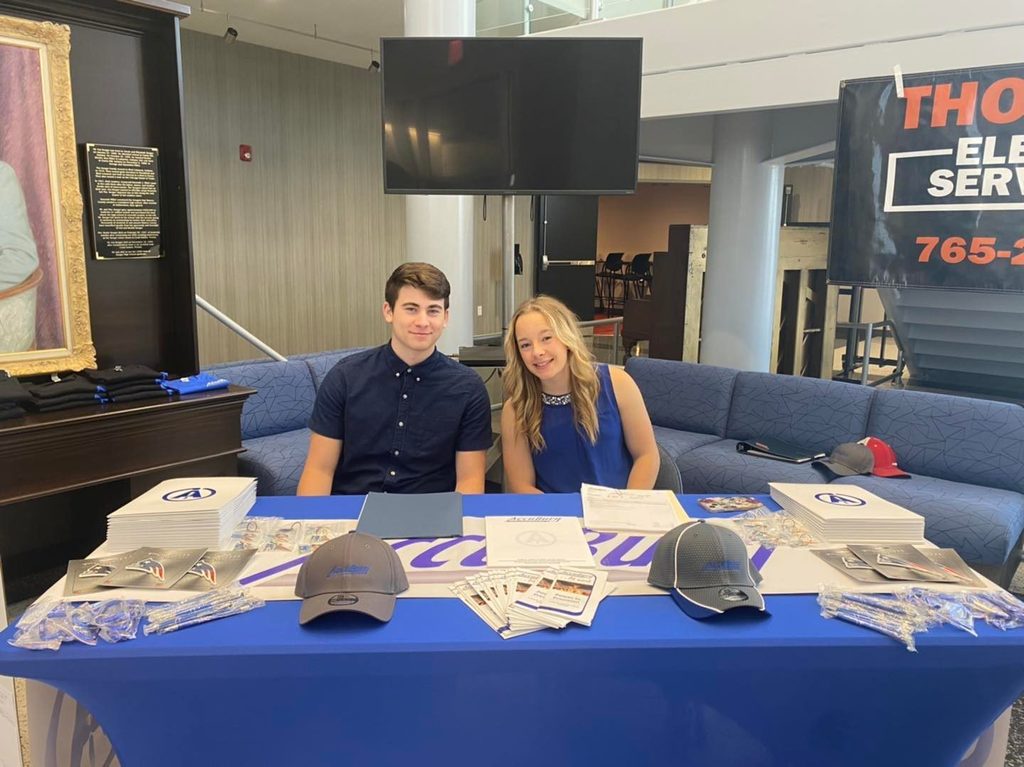 The Indiana Association of School Principals, through its Department of Student Programs, is proud to recognize the 1,000 juniors from 256 schools. The class of 2023 is surely promised success with these scholars. We congratulate these young people on all they have already achieved, as well as offer support and encouragement as they continue their accomplishments and expand their knowledge, growth, and leadership skills well into the future.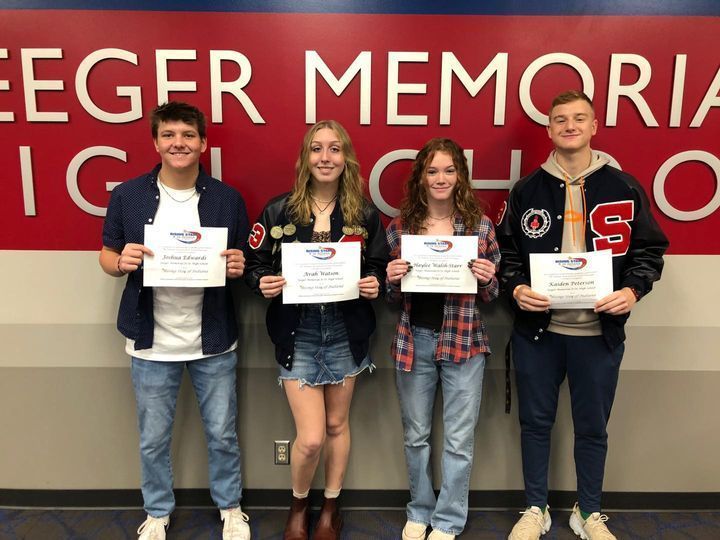 Seeger FFA recently sent snacks to local elevators for their annual Feed the Farmers initiative as a way to thank Farmers for all of their hard work during the harvest season.